29 August, 2017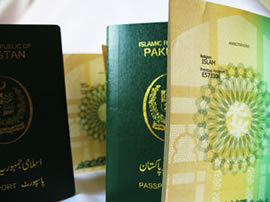 We have recently received several inquiries concerning renewal of an expired Pakistani passport. We would like remind that all inquiries concerning Pakistani passports should be delivered directly to the Embassy of Pakistan located in Stockholm, Sweden.
Please contact the Embassy of Pakistan for details:
Tel: +46-8-20 33 00
Fax: +46-8-24 92 33
Email  passport(at)pakistanembassy.se
Open:  Mon – Fri,  9:00 AM – 11:30 AM
Telephone enquiries:  Mon-Thu 2:00 PM – 5:00 PM, Fri 3:00 PM- 5:00 PM

You will find detailed instructions for applications and timing in the Embassy's web page – please click here.